During science, students had fun colouring the snow. They even made snow volcanos!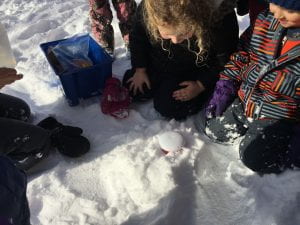 We have begun to explore the importance of brushing our teeth. We used eggs and soaked them in a variety of drinks overnight. Students were interested to see how much the drinks stained the eggs. Then we tried to brush off the stain.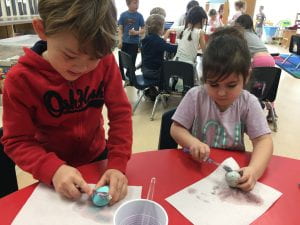 It is always so great to see what students choose during our purposeful play time. The room gets very busy during these times but it's always a great time of building, creative play, dramatic play and crafting.
We had such a great time in the gym with balloons!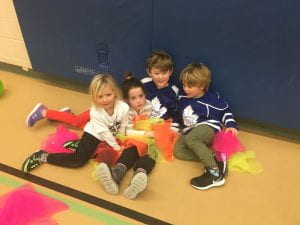 Every day is such a joy with our students. We are so proud of them all.