Trying out a new sticker by numbers book.
We still try to get lots of time outside. Students love painting the snow, playing on the snow hills and making new piles with our shovels.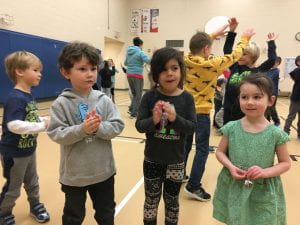 We all had a great time at the dance education sessions!
Here a few of our language centres from the week. If you get a chance, try out Raz Kids at home. It is so fun!