We love practicing our letters. Mrs. Entwistle and I pull small groups to help them learn how to write the letters we are focusing on. You will see these sheets come home. Please put them in their reading folders. We will be putting the Ii in for you.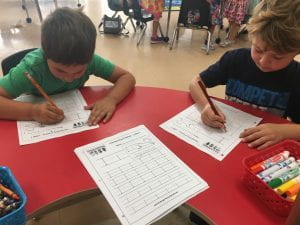 Students love the sand table!
So much pattern fun this week!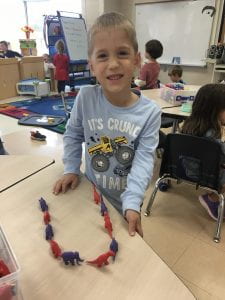 We are learning how to spell our names and the names of our friends.